HUSTLERS SPORTS BAR & POOL HALL
"Where the Best Players Meet"
When it comes to having fun and relaxation after work or just recreation at the weekend, why not come to the number one pool and sports bar in Bangkok? Hustlers is without doubt the best place to go.
Our bar is over 380 sqm and has 11 full size Brunswick pool tables, which are maintained to the highest standards, using championship cloth. We have 9 big screen TV's showing all the latest sports action from around the world and a modern big projector screen showing your favorite music videos.
The atmosphere in Hustlers is very warm and relaxed. It's like a home from home with lovely decorations, brick feature walls and fully carpeted throughout. The staff at Hustlers are always helpful and friendly. Our beautiful girls will look after you when playing pool and they will provide the absolute best table service. Our girls also love their pool as much as the customers do and would be happy to challenge you for a game or maybe a drink or two! But beware these girls can be very good players.
Hustlers is a place where you can come alone, come with friends and family, come have fun and come make new friends. Every nationality enjoys pool and all are very welcome! Why not join our weekly Sunday competitions or just relax have a drink and watch sports. Hustlers is a perfect oasis in the center of bustling Bangkok. Come visit us soon and find out why we are the number one pool venue that everyone is talking about.
We are easy to find. Situated in the heart of Sukhumvit road near Asoke BTS Sky Train/Terminal 21 Shopping Mall – we are just a short 2 minute walk. You will find us in the basement of Times Square Building which is right next to the Sheraton Hotel
Meantime catch us on Facebook – www.facebook.com/hustlersbangkok to see what we have been up to and future events coming soon. We look forward to seeing and serving you and most importantly having fun together. Cheers!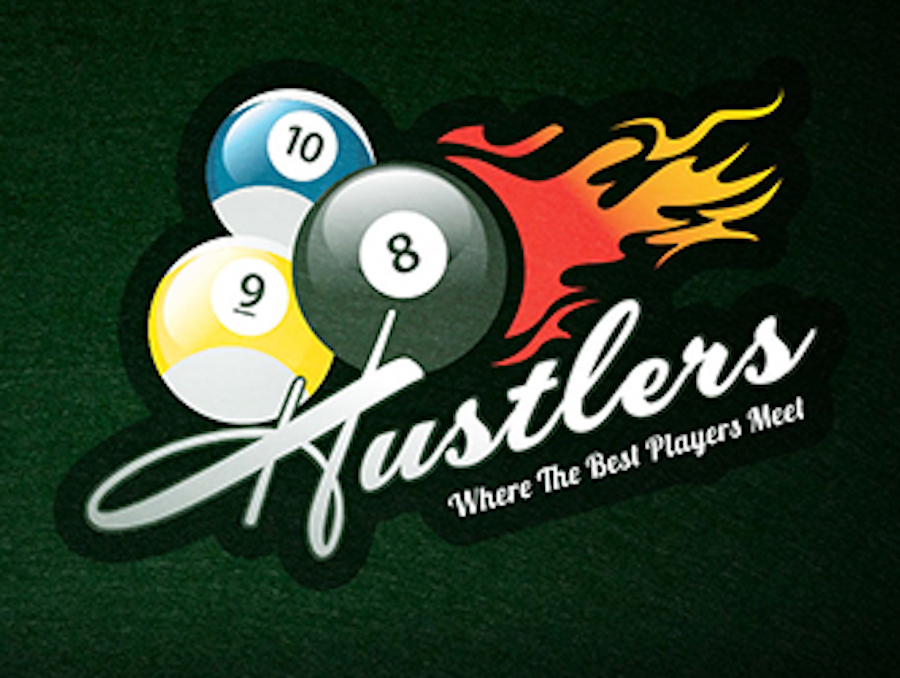 COMPETITIONS
COMPETITIONS
Hustlers runs a competition every Sunday. We have both single and doubles competitions on alternate weekends. Every player is given a handicap so its equal chance for all! Come join in the best run pool tournament in Bangkok!
We also have regular pool matches on Monday and Wednesday evenings in the local pool league. We are happy to have new players join our team or even start their own team! Come join one of the leading teams in Bangkok!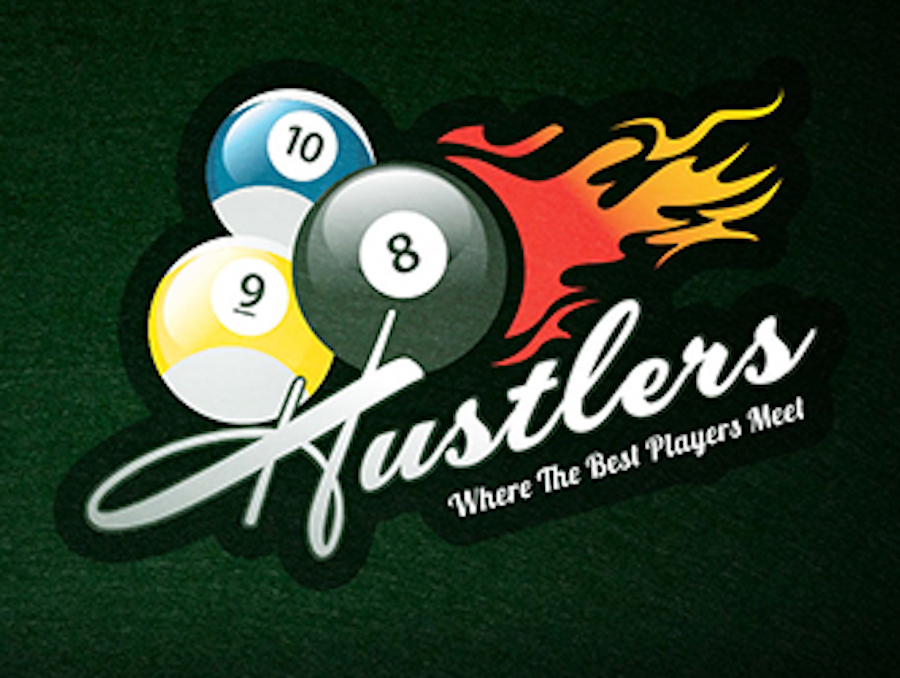 SPORTS
SPORTS
Hustlers Bangkok has many big screen TV's so you can watch all your favourite sports channels. From Formula One, Cricket, Rugby, Snooker or the Premiership League action. If you have a special sports channel you need to see, we would be happy to accommodate – just ask!
Come join us and watch in comfort with a refreshing drink at hand and a perhaps a tasty bite to eat served from our Thai restaurant or maybe have a slice of pizza or two! You deserve it!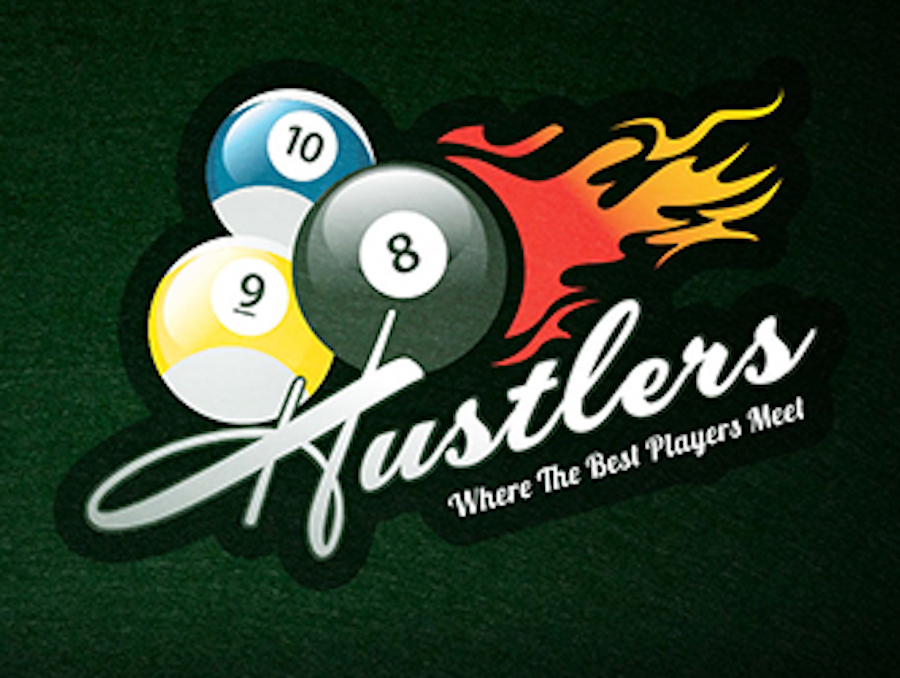 PROMOTIONS
PROMOTIONS
Every day we have a Happy Hour promotion from 5:00PM until 7:00pm. For local bottled beers we are one of the cheapest in town! So come down and relax with us soon! You deserve it!
Check out our Facebook homepage for details about upcoming events including fun tournaments and celebrity visits. Past VIP guests include Jimmy White, Thorsten Hohmann, Efran Reyes, Corey Deuel, Shane van Boening, Darren Appleton and many more top pool and snooker players.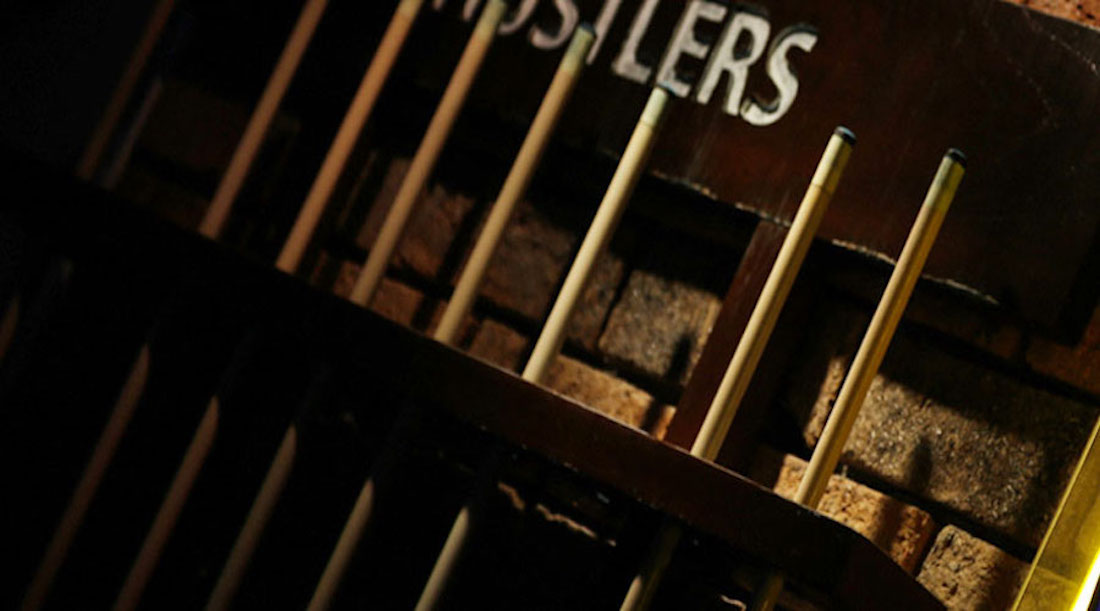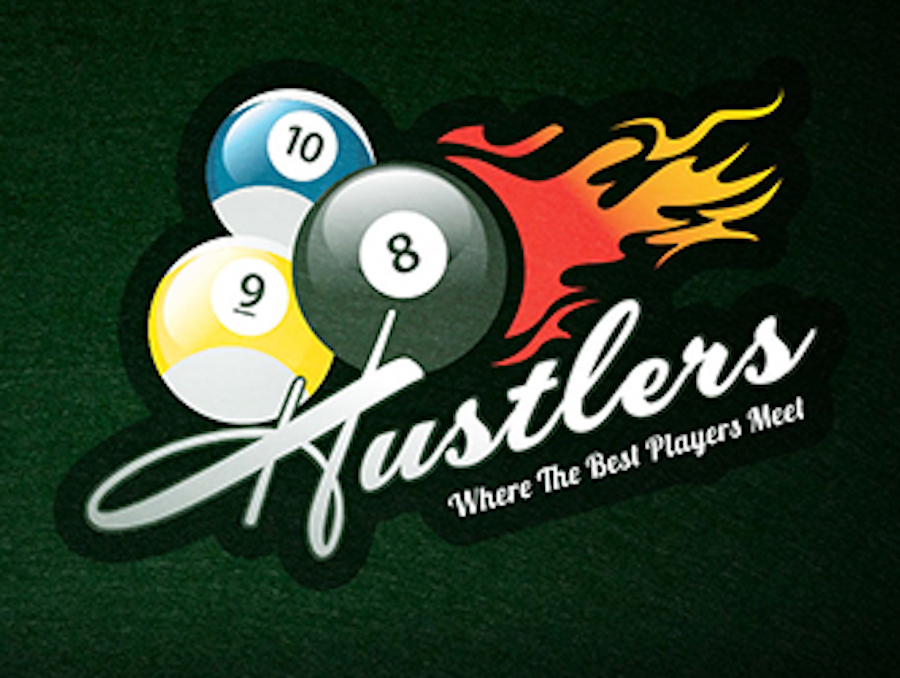 MERCHANDISE
MERCHANDISE
Hustlers Bangkok is proud to offer a wide range of professional cue's, break cues, jump cues, cases, cue tips, chalk, gloves and much more. A large selection is available at Hustlers. For prices and information do not hesitate to visit.
We also sell our very own exclusive polo shirt. Why not take a piece of Hustlers back home with you. Let everyone know you were in the number 1 pool spot in Bangkok!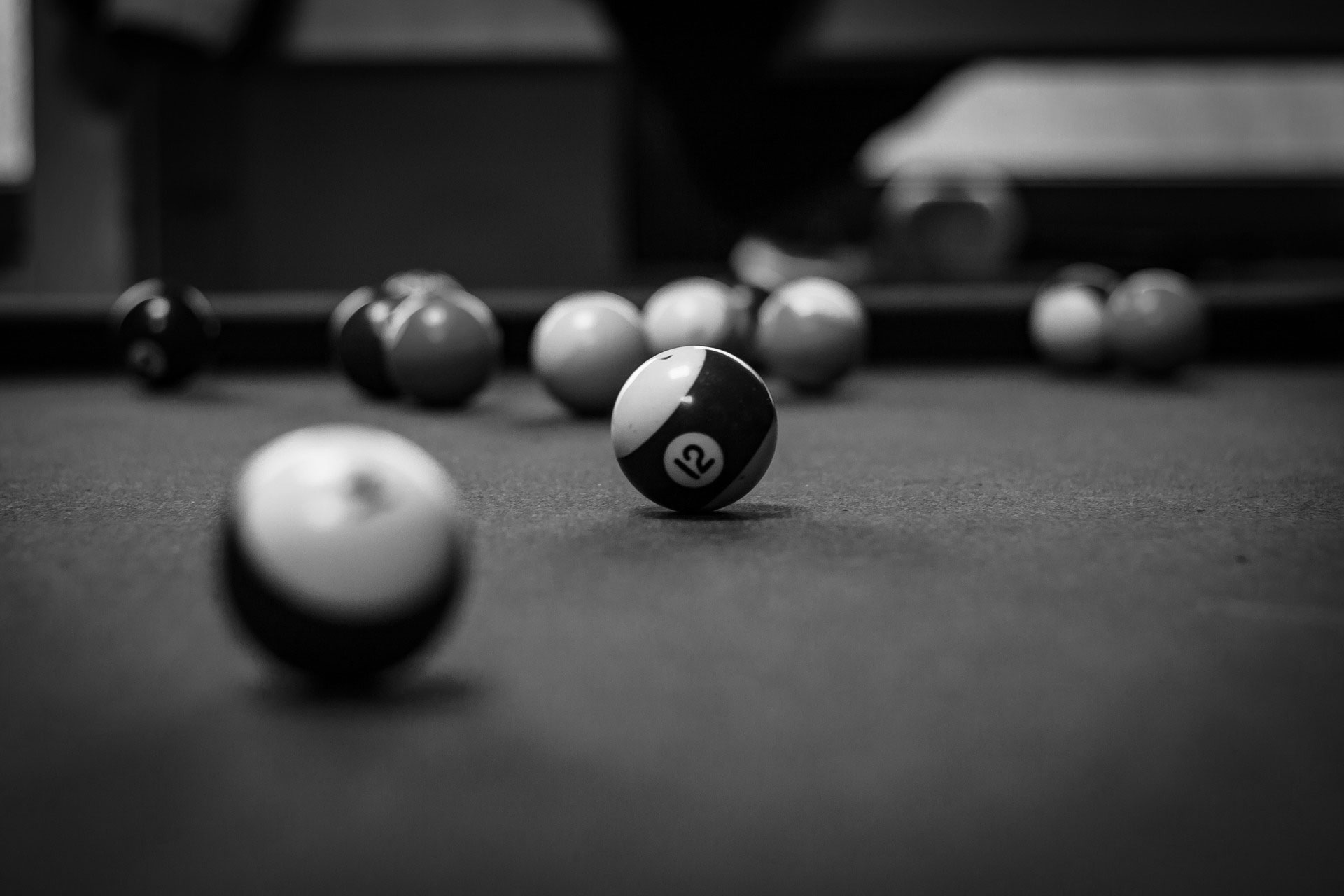 Come visit and get close to the action with the best players!
Singles & doubles competitions on alternate weekends
You will not be disappointed with Hustlers. I spent over 6 hours shooting pool there and enjoyed every minute of it. Very friendly and the staff shoot very well, so don't think because they are female you going to beat them. They play to win and I love the challenge. I was beaten several times by staff but it was so much fun. I can't wait to play there again in the future.

Very nice place, owner and staff very friendly, perfect tables and super players

Great place for billiards and drinks. I cannot wait to come back and see Cat!

relaxed atmosphere, first class service, high quality equipment, easily accessible by bts. hustlers is one of the main reasons why i often holiday in bangkok!

Great place. Great atmosphere.
Hustlers Blog
Read our latest articles and find out why Hustlers is the number one sports bar and pool hall in Bangkok. Situated in the heart of Sukhumvit road near Asoke BTS Sky Train/Terminal 21 Shopping Mall, you will find us in the Times Square Building.
---
4th June 2018
For many years, Bangkok's Sukhumvit Soi 33 was a hot spot for anyone who wanted to party the night away. Here are 10 things you should […]
15th April 2018
Stuart: There's no smoking in here, it's beautifully decorated and all the tables are maintained to the highest standard. We re-cover our tables every six months […]
14th April 2018
Mihnea: I came here one day with my wife and you guys had like a ladies tournament. Stuart: Yes, we've just started doing like a ladies […]